If you're wondering how to choose a reputable moving company, we have two pieces of rock-solid advice for you.
First, hire Smooth Move People, and your search is over. We've been moving people in and out of Portland, Oregon, and the surrounding metropolitan area for more than 30 years. We have the skills, the experience, and the equipment to make your move as smooth as it can be.
Second, read through this blog to see ways in which one might learn how to choose a reputable moving company, and then pass the advice onto your friends and family. Share the blog on your social media platforms to help spread the word.
Thieves and bad guys are constantly thinking of new scams. Shady, no-name moving companies open and close overnight. And those new scams can be quite elaborate.
Be On The Lookout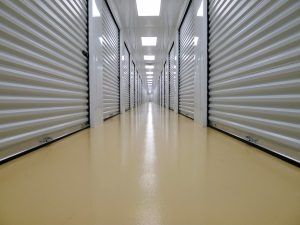 In fact, in late 2021, the Portland Police Bureau issued a warning that contained details about some of these new scams. One such scam involved offloading items into storage and making off with the payment. And there were other variations of the scam.
"Portland Police Detectives have seen several variations of moving scams," the PPB writes. "One scam includes a moving company collecting an entire household for a move. They collect payment and then place the household goods into a storage unit to be left unpaid and abandoned. The storage unit eventually goes to auction, and the customer never receives their household goods. One moving company may make some deliveries appear legitimate while forsaking others. Another moving company may continue to take on new customers, knowing they can't deliver or don't plan to, but needs an inflow of cash to keep the business afloat. The customer's property is still in possession of the mover, but held for a long time with false delivery promises or potential abandonment."
And yet, as terrible as that is and as disreputable as some moving companies are, in many ways they get more attention than they deserve. The reality is that the majority of movers are honest and dependable. Still, it's important to remain vigilant.
For additional information, check out the Federal Motor Carrier Safety Administration, the Better Business Bureau, and/or the American Moving & Storage Association. They all may be able to help you with tips to hire a moving company to assist you.
If applicable, ask them about US DOT numbers, binding estimates, license numbers, interstate moves, per-person estimates (or per-mover estimates), and more.
Here's what you can do to make sure you choose a reputable local mover so that moving day is as stress-free as possible.
Research
When you're getting ready to hire a professional mover, it pays to do research. Look into a company's longevity as a baseline starting point. Then communicate with the company to see how they handle inquiries from potential customers. As the old saying goes, a first impression goes a long way.
However, as we all know, unscrupulous movers can behave like upstanding citizens over the phone or via email, so there are other things to look for.
You can avoid moving scams and fly-by-night con artists by looking for professional movers with certain traits. Before you choose a moving company in Portland OR and Vancouver WA, consider the following.
Recommendations: Ask friends and family for recommendations. Online reviews can also be valuable but read with a critical eye since anonymous reviewers sometimes rant.
Get an estimate: Collect estimates from several different moving companies. Prices will vary, but if an estimate seems too good to be true, it's a red flag.
Many companies will come to your home before quoting a price. Other movers will quote over the phone after asking for information on the size of your household or home and determining if you have special circumstances. (Learn more about our rates here.)
Physical location: Many moving scams start when someone begins an online search for a mover. Since both real and fake companies have websites, always confirm the moving company has an actual storefront or office in your town. Look for the company's logo on moving vans, uniforms, and store signs and materials.
Damage protection: Some people use the terms "valuation" and "insurance" interchangeably. The words are easy to confuse because they both offer movers protection against loss of property.
Please ask us about damage protection. We're happy to give you a detailed explanation of our policies.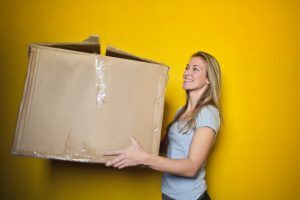 Explanation of your contract: Before you sign on with a mover, be sure you understand everything in the contract. Ask questions, clarify things that are confusing, and don't sign until you've read and comprehended the entire document.
Business license: Check the moving company's licenses. Portland movers should have a motor carrier number.
Our motor carrier number is ODOT: 001982. You can find our listing on the Oregon Department of Transportation page.
Smooth Move People makes moving easier. We're proud to be a Portland moving company you can count on for unmatched service and fair prices. From office equipment to pool tables and everything in between, we'll get your items to their new location safely and efficiently.
As we stated above, the vast majority of Portland and Vancouver moving companies are reputable. But it pays to be at least a little vigilant when hiring one to transport your home from one place to another.
Please contact us to learn more about our services or to ask any questions or to provide you with a moving quote.
We look forward to speaking with you.