Office moving is part and parcel of our commercial moving services in Portland and the surrounding metropolitan area. If you've been searching for an office moving company near me, then your search is over.
Since 1989, Smooth Move People has been helping businesses just like yours pack up and relocate their offices to new digs.
And while every move has its own special considerations, a full-service office move requires an additional level of care and attention to detail.
Moving professionals and commercial moving companies know that an office holds items belonging to the business owners plus other items that are held for that business' customers.
Consider, for example, an office computer system, which may have local files containing private information of clients, contractors, customers, and more. Or consider a dental office or a certified public accountant's office, both of which would house files of personal and private information.
So finding an office moving company near me means hiring one that treats your furniture, sensitive office equipment, and items containing privileged and confidential information with gloved hands and special attention.
That's why your one-stop packing and moving solution is the experts at Smooth Move People. You can trust us to handle your heaviest items and your most delicate items with equal care.
And you can count on us to deliver it safely to its destination while charging lower rates than anybody in the state.
WE TREAT YOUR ITEMS LIKE OUR OWN
What's in your office? Water coolers, desks, chairs, computer monitors, refrigerators, cables, phones, files … and on and on and on.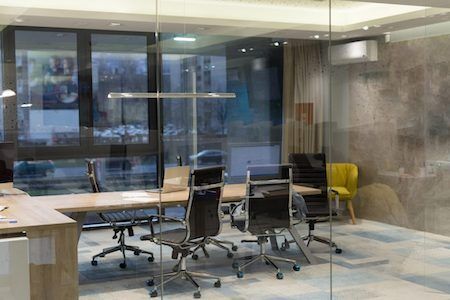 The best thing is, we also take care of disassembly and reassembly of your furniture and desks, if necessary.
We're family-owned and operated, and we can offer the lowest prices because we own all our own equipment. That saves us money, which means we can help save you money on your move!
SMOOTH MOVE PEOPLE
Businesses move all the time. Smooth Move People is Portland's commercial movers. We understand the ins and outs of office relocation while also providing standard-setting customer service.
And as the go-to residential and commercial moving company in Portland, we understand the details as well as the big picture when it comes to office moving services, including dental and medical office moving.
Think of us as your personalized office moving consultants in Portland, Oregon. In other words, we're not just the brawn; we're also the brains.
As Portland movers for so many people for so many years, we have the experience, the tools, and the know-how to be your Portland office movers of choice.
Let Smooth Move People be the only office commercial mover you'll ever need. We're here when you need us, and we are ready to work. As we mentioned, you can think of us as your personal office mover.
We handle both local moves and long-distance moves and office relocations. Let's pack up your commercial office furniture (small offices, big offices, enormous offices); we can handle it all in the Portland area and beyond.
OUR RATES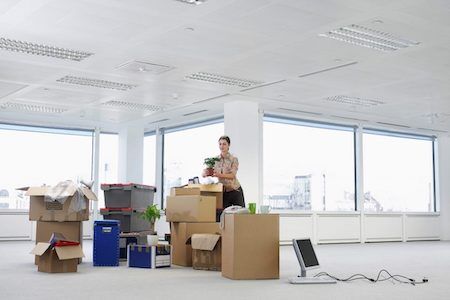 Here's a little something that may surprise you. In fact, some people can't believe it's true. But we assure you that it is.
Smooth Move People has the lowest moving rates in the area.
Yes, you did read that correctly. And it's not just marketing-speak. It's the truth!
In fact, we charge the lowest moving rates that we're legally permitted to by the Oregon Department of Transportation (ODOT).
On top of that rather astonishing fact is an additional one: We own all of our equipment. (You might also be surprised at how many moving companies don't own their stuff.)
What does that mean for our valued customers? Simply put, it means that our overhead remains low throughout all the various moving seasons.
We are a family-owned company. For more than 30 years, we've been helping people with office moving in Portland and the surrounding metropolitan area. We remain passionate about our work and thrilled when we see the good reviews that pop up after a job well done.
What can we help you with? Take a look at our services and let us know how we can make your office move as super smooth and easy as it can be.
Schedule your office move today! We can help you out with a free moving quote for your commercial relocation services. And be sure to let us know if you need help with packing, moving, storage, or anything else related to your office move.
We want your Portland office move to be stress-free. Commercial movers are a dime a dozen, but with Smooth Move People, you'll always get the care and attention to detail that separates our company from the pack.
We look forward to speaking with you. Get in touch for a free estimate! And be sure to let us know if you have any questions.