Let's talk about how to move on a budget.
Moving can be expensive.
There, we said it.
It's probably not surprising to you.
Think about it: You're packing up your belongings, paying for loading, transporting it all to your new home, and then unloading it. And since household goods are heavy, breakable, and valuable, it costs money to move them.
But don't be discouraged. We're here to tell you how to move on a budget. There are many ways to keep yourself on a budget during a move. And we can show you how to pack on a budget using a few straightforward guidelines.
Before we outline our suggestions, however, it's important to understand the factors that can affect moving costs.
Moving on a Budget: Estimates and Key Cost Drivers
Professional movers will ask several questions when calculating your moving costs. Some costs will be outside your — or their — control, while others can be reduced with cost-saving tactics.
When it comes to moving on a budget, here are some things you'll need to know. Your mover is very likely to ask these questions.
Number of Rooms?
The more rooms to move, the higher your cost. You can't reduce your room count, but you can declutter your space. We'll share more on that later.
Total Number of Boxes to Move?
This ties closely to point one. 20 boxes will cost more than 10.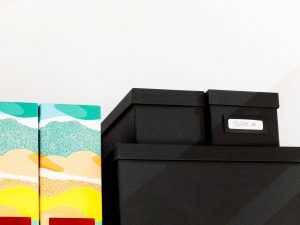 Who Packs?
Full-service moves, where the moving company packs, loads, transports, and unloads, are at the high end of the cost scale. This is a cost you can lower if you take on some or all the packing responsibility.
Distance?
Just like rental car companies, moving company charges will cover the time the truck is in use plus fuel and wear and tear. The longer the distance, the higher the cost.
Day/Season of the Move?
Summer moves are more expensive due to higher demand. And with leases closing at the beginning or end of the month, many movers are busier (and charge more) at these times. You can save money by scheduling a mid-month date.
Accessibility?
You may face additional charges if you're moving into a fifth-floor apartment in a building without an elevator. If the movers can't park close to your building, you may have to pay a carry fee to cover the extra time to walk from the truck to your new home.
Special Items?
If you want to move a pool table, piano, or antique bookcase, you might have to pay extra. If you're planning on using a moving company, this is something you'll want to check on since some moving companies won't move these larger/very heavy items due to the risk.
Insurance for Valuable Items?
If you want moving insurance coverage, you're likely going to have to pay an incremental charge.
How to Pack and Move on a Budget
When evaluating how to pack and move on a budget, you can reduce the costs of local and long-distance moves by cutting down the number of boxes and handling the packing.
Here's how.
Decluttering to Reduce Box Count
If you've finished college and are moving to your first job, decluttering may not take long. Larger households may need all hands on deck to help with this process.
Use our four-choice matrix to help make decisions.
Toss It. Boxes of college papers, 12 years of greeting cards, and 35 phone chargers for phones you no longer own can be recycled. Declutter!
Sell It. If you have time, make a little extra cash by selling items you no longer need using a yard sale or online tools, such as eBay, Mercari, or other online marketplaces.
Share It.

Books you no longer need will be welcomed by local libraries, hospitals, or senior living facilities.
Clothes you haven't worn in a year can find a home through Goodwill, the Salvation Army, or other charities.
Consider leaving your big appliances behind. The money you save can help you purchase replacements in your new city.

Pack It. With your belongings narrowed down, it's time to start packing!
Packing Tips and Tricks
Although friends and family may give you old (and free) boxes for your move, we strongly suggest getting boxes from your local moving company. You'll need boxes with the quality, durability, and composition to survive the move.
Use soft blankets, towels, t-shirts, and sheets for padding and packing. Clean socks insulate glassware, t-shirts protect dishes, and sweaters pad fragile items. Using bubble wrap as packing materials is a tried-and-true method, but it can raise the average cost of a move since these kinds of packing supplies (wrap, packing tape, etc.) can be expensive.
Use existing containers, putting clothing in luggage and electronics in plastic totes or suitcases you already own.
Use the Portland Moving Company With the Lowest Rates Around
Looking for moving boxes in Portland and surrounding areas? We can help. Contact our Smooth Move People experts for information. With the lowest moving rates in the Portland area, we'll provide a great, budget-friendly moving experience.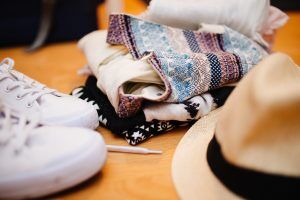 When you're considering hiring movers, be sure to hire professionals. At Smooth Move People, we have decades of experience moving living rooms, bedrooms, home offices, and other items for both local and long-distance moves.
One of the reasons we can provide such inexpensive rates is that we don't have to go about renting a truck. We own our trucks, which completely eliminates the need for truck rentals — this lowers our overhead, which allows us to then pass those savings along to you.
Finally, get in touch with Smooth Move People with any and all questions related to how to move on a budget. We've been in business long enough to know the answer to just about anything that might be on your mind regarding how to make the most of your move — and your money.
We look forward to speaking with you.