The 2.1-square-mile community of Clackamas, Oregon, is a convenient suburb of Portland. It is an unincorporated community named as a former census-designated place. If you've been searching for moving company Clackamas OR, then your search is over.
We're Smooth Move People, and we're your full-service Oregon moving experts. We do it all, making it as stress-free as possible for our customers. We have decades of local and long-distance moving experience. We can pack your stuff for you, and we're more than happy to provide both loading and unloading moving services.
Clackamas OR Moving Company
Simply put: We are the best Clackamas movers, highly recommended, and ready for your moving day. Whether it's a residential or commercial move, we promise to arrive on time and do a great job.
In fact, the great job begins when you first contact us regarding your Clackamas move. We provide free estimates and moving quotes — or packing, moving, storage quotes. Whatever you need. As we like to say, we want to redefine moving for our customers.
Clackamas County as a whole was named after the Clackamas Indians in the 1840s. It is home to the well-known Clackamas Town Center and numerous other shopping destinations, as well as the military base Camp Withycombe and a large branch of the Kaiser Permanente Hospital.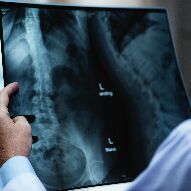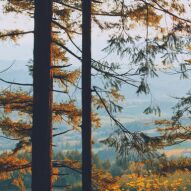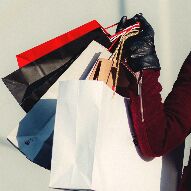 Plenty of school choices in the Clackamas area
Clackamas High School is located here, one of the three high schools in the North Clackamas School District. The others are Milwaukie High School and Rex Putnam High School.
You may be wondering why so many people are discovering and moving to Clackamas. Part of the reason is its proximity to both natural wonders and the vibrant, growing city of Portland. This makes it a very desirable place to live and raise a family.
Plus, there are all the fun amenities, parklands, and nature areas. The surrounding area of Clackamas has a variety of home divisions and apartment complexes with close access to Interstate 205 and Oregon Routes 212 and 224.
Considering a move to this community? A moving company can help make your move a breeze. If you're looking for moving companies in Clackamas or other local movers in Clackamas, Smooth Move People is ready to help get you moved as quickly and efficiently as possible, so you can start enjoying your new space.


Leave the moving to us
Leave the moving to us! We are experienced in helping individuals, families, and businesses get settled into their new homes or apartments in the Clackamas area.
No matter how big or small your move is, our experienced team of moving professionals can help get everything moved safely and efficiently. Our goal is to help get you into your new space with ease, so you can get on with the excitement of living in a new place.
And Clackamas is an exciting place to be. With quick and easy access to public transportation and the world-class Portland International Airport a quick 15-minute drive up the highway, you'll feel like you're the hub of all the region's activity.
Our business is to make your move as smooth as possible, so if you're planning to make a move to Clackamas, check out our services and rates to see how we can help. We are standing by to talk to you about the specific details of your move!

A MOVING COMPANY YOU CAN RELY ON
Whether you're moving from East Portland to West Portland, moving to a new neighborhood, or just down the street to a new home or apartment, Smooth Move People is here to help.
Portland locals since 1989, we're ready to get you moved to your next home in Bridgetown. Ready to get started? Call us today for an estimate.