For three decades and counting, Smooth Move People has been helping people. Those people have searched for the perfect moving company. They've asked their friends for recommendations. They've scoured the internet, searching for the phrase packing companies near me.
Well, here we are! We're ready to provide the best in packing services, moving services, moving supplies, and just plain ol' advice on how to make the most of your move. This remains true whether you're moving across town or across the country.
In fact, we provide full-service moving services in Portland and elsewhere for residential and commercial entities. Add to the list of services: loading and unloading — and, of course, the topic at hand: packing services and supplies. (More on all these topics below!)
Get in touch with Smooth Move People with any questions!
Packing and Moving Services and Supplies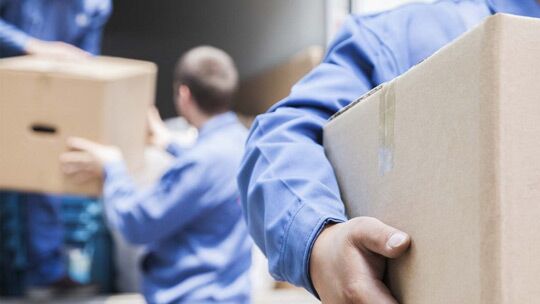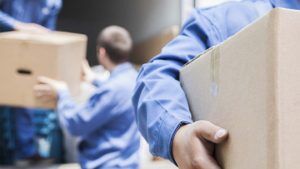 When you search for packing companies near me, you should find Smooth Move People right there on the first page.
Why? Because Smooth Move People has answers. Because Smooth Move People has solutions.
Need a reliable mover near Portland OR, Vancouver WA, or somewhere outside those metro areas? Give us a call.
Moving is exciting; packing is not. For most people, the thrill of relocating to a new home is diminished a bit when they're confronted with the tremendous number and variety of items that need to be safely packed away.
Why drive yourself crazy when you can just drive yourself to your new home stress-free while Smooth Move People does the hard work for you? We'll do a great job as your personal packing and moving company.
Ask around; you'll see we are highly recommended movers because of our customer service, our attention to detail, and our responsiveness.
We get around. Our service area is essentially the whole of the Portland, Oregon, and Vancouver, Washington, metropolitan area. This includes Beaverton, Forest Grove, Gresham, Hillsboro, Oregon City, Tualatin, Vancouver, and much more.
Expert Packing Companies Near Me: Smooth Move People
In addition to harnessing our status as the expert packing company in Portland (and beyond), we know how best to pack your belongings (even fragile items), what boxes to use, and how best to arrange them on the truck. We have years of experience determining how best to move things from one place to another, so you know you'll have a worry-free moving experience.
Smooth Move People won't overlook anything, and we won't leave anything behind. We can supply the supplies or use yours. Whatever needs to be done to make your move smooth, we'll get it done. You can even pack a little and leave a little–or pack a little and leave a lot.
Our goal is to provide you with the best packing services at unbeatable prices.
If you do choose to use our supplies, here's a glimpse of what we offer:
Moving boxes (new, used, wardrobe, art, standard sizes, single items, larger items, and more)
Dish pack
Paper pads
Tape
Bubble wrap
The lowest hourly rates
So leave the packing process — heck, the entire moving process — to us. Think of Smooth Move People as your one-stop shop for all your moving needs. Local moves, long-distance moves, packing materials, and more.
And don't forget: We're the place to shop for storage boxes, moving crates, and more — even used boxes!
Additional Portland Moving and Packing Services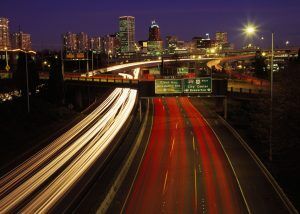 While we don't perform junk removal in Portland per se, we have published a variety of resources that fall under the removal umbrella.
Be sure to check out our posts on furniture removal, electronics recycling, hazardous waste disposal, and more.
Plus, we can assist you in putting together a list of packing supplies that you might need. We can also help you pinpoint the best moving days for you based on your situation, the number of items you have to move, and your final destination.
Smooth Move People offers packing and unpacking services, yes — but we do so much more as professional moving experts in Portland.
Portland's Expert Residential and Commercial Movers
Our list of residential moving services is long. As professional packers and movers, we offer day-of-the-move services including:
Packing Services
Load And Unload
Community Movers
Specialty Items
Long Distance Moving Portland Oregon
Local Moving Rates
Meanwhile, our list of commercial moving services is just as robust!
Load And Unload
Long Distance Moving
Commercial Packing Services
Commercial Moving Rates
Office Moving
Dental And Medical Office Moving
All for you at great rates with just a phone call or a note on our contact page. And remember, when other moving companies offer "lowest prices," know that we can't be beaten. In fact, the state of Oregon won't let us go any lower!
Our Packing Company Near Me Blog
Last but certainly not least, we also provide you with a blog that's updated regularly. It features a wealth of information related to moving and moving supplies, tricks and tips of the trade, and other tidbits to help make your own move as smooth as possible.
Consider: In just the last few months, we've published expertly curated, researched, and resourced blogs on topics as varied as:
The list of blog topics goes on and on. And on and on and on …
All this is to say that, in addition to serving as your Portland packing company of choice, Smooth Move People has positioned itself as the industry leader in providing a full range of moving services. Everything from commercial offices to pianos to artwork to full residential moves both locally and long-distance.
So if you've been searching for the perfect "packing companies near me," the choice is clear: It's Smooth Move People. In business since 1989, growing ever since–and as strong today as we've ever been! We do everything from wrapping furniture and emptying the kitchen cabinets to unloading the boxes at your new place.
We truly look forward to speaking with you and to getting started on a moving plan that will keep you feeling excited about your upcoming move.
Get in touch with Smooth Move People today!