Hillsboro has been named the fifth largest city in the state of Oregon and is home to a variety of high technology companies including Intel. Atfalati and Tualaty tribes first inhabited the region and lived there for many years before settlers officially founded a community in the Hillsboro area in 1842.
It was named after David Hill who was a politician in Oregon. When the railroad reached the Hillsboro area in the 1870s it helped bolster growth in the city. There are more than 20 parks in the area, as well as the Hillsboro Stadium.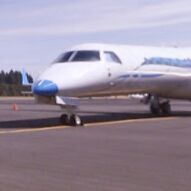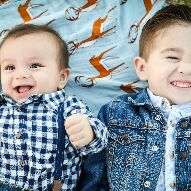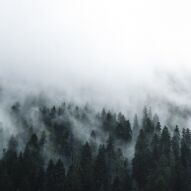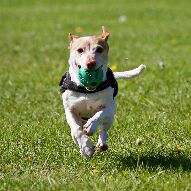 Take me out to the ball game...
More and more people are discovering the diversity of Hillsboro and all of its great features. With proximity to Portland and affordable housing structure, it is a desirable area to live in. Considering a move to this community? A moving company can help make your move a breeze.
If you're looking for moving companies in Hillsboro, Smooth Move People is ready to help. We have been professional movers for decades, helping folks get situated in their new homes quickly and efficiently as possible. Let us do the work so you can start enjoying your new space.

We'll move you home to Hillsboro
We are experienced in helping individuals, families, and businesses get settled into their new homes, apartments, and offices in the Hillsboro area. No matter how big or small your move is, our experienced team of moving professionals can help get everything moved safely and efficiently.
Preparing for a move can be a stressful time. You need to make all the calls to stop and start utilities and other services, check out the new schools if you have children, and get all the boxes and packing supplies for your stuff. And you haven't even started packing yet!
We highly recommend hiring us to do all of the heavy lifting, taking all of that stress off of your shoulders. As one of the top-rated Hillsboro movers, Smooth Move People is a local moving company that will take care of every aspect of your move. Our business is to make your move as smooth as possible.
The best part of our moving services? We offer the lowest rates in Oregon – guaranteed! We can say this because the state won't let us go any lower. Our hourly rates are set no matter what type of home you live in: small bungalow, third-story apartment, or Victorian Mansion.

Residential Services
Our residential packing services include providing all of the packing supplies, packing your stuff, and loading it onto our trucks. It's a bit of an artform, really, and we're the Picasso of movers. Tetris is too easy for us. We believe there's a place for everything, and everything belongs in their place.
Along with our soft touch, we also have the muscle to take care of those larger items. Is there anything harder than moving a hide-a-bed couch? For Smooth Move People, it's just another piece of furniture. However, we're not brutes. If a dining room table can be disassembled, we'll go that route. We work smarter, not harder.
With more people working from home than ever before, it's important to hire movers that understand how delicate equipment needs to be handled. We get it: We'll handle your home office as if it were our own. (Even if it is extremely difficult for us to work from home.)

High Level of Professionalism
We also take your comfort levels into consideration. We understand you have a lot of stuff on your mind while getting ready for moving day. In addition to packing everything up, part of a quality move is making things easier, not harder, for our clients.
We are very careful not to track grime into the house, take it easy around corners, and handle each and every box, piece of furniture, or appliance with care. We believe that level of customer service is what makes us the premier mover in Hillsboro.
We apply that same level of professionalism to our business clientele as well. Although moving an office can be quite different than moving a home, we have years of experience moving boardroom tables, rolling chairs, and file cabinets. Technical supplies, such as printers, hard drives, monitors, and the like will get the same deft hand we use in your home.
Planning on making a move to Hillsboro from the Portland area or even further away? Feel free to check out our services and rates to see how we can help. We'll move you across town, across the river, and even provide long-distance moves.
Although our hourly rate is set, the amount of time to pack and move a home can vary. Give us a call for a free estimate or fill out our scheduling form for a moving quote. Give us as much information about the move as you can. We can never have too much information when it comes to moving you and your family carefully, quickly, and safely.
Instead of going with national movers who will look at you as just another number, call the local movers that have been moving your friends and neighbors since 1989. Our work ethic is without reproach and our prices can't be beaten. We are standing by to talk to you about the specific details of your move!
A MOVING COMPANY YOU CAN RELY ON
Whether you're moving from East Portland to West Portland, moving to a new neighborhood, or just down the street to a new home or apartment, Smooth Move People is here to help.
Portland locals since 1989, we're ready to get you moved to your next home in Bridgetown. Ready to get started? Call us today for an estimate.