Piano moving represents one of the most challenging of all heavy item moves. This is no ordinary item; we're not talking about a couch or a desk, as beloved as those items may be. Pianos are precision, finely tuned instruments. And they're heavy! Smooth Move People can help with many types of piano moving. Portland isn't short on musicians, so we get questions on all kinds of piano moves, each with their own unique difficulties to be handled delicately.
Weight and Tuning
The first consideration is weight, of course. Consider: Upright pianos weigh anywhere from 300 to 500 pounds, with many models exceeding 500 pounds. Even relatively small spinet pianos can weigh up to 400 pounds.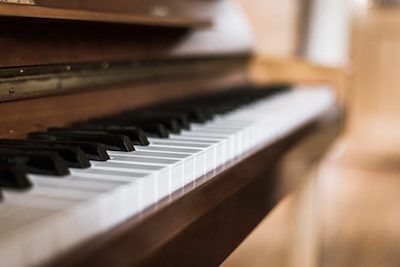 So-called "baby" grands can weigh anywhere close to 700 pounds. (That's a heavy baby!) Grand pianos, meanwhile, tip the scales at well over 1,200 pounds.
The next thing to think about is how pianos of any size are delicate instruments, regardless of their heft. A piano has strings (because it's a stringed instrument) and felt-covered hammers (because it's also a percussion instrument!), pedals, wood, cast iron, keys, wheels, and all sorts of finely tuned and calibrated moving parts.
Long story short: When you hit that middle C, you want it to have a frequency of 261.6 hertz both before and after your move. That's only going to happen if you hire a moving company that will handle your items with care and has the experience necessary to do it safely and efficiently. Contact us to find out how we can help. Be sure to mention what kind of piano you have.
Piano Mover: Portland and Beyond
Professional movers will tell you that it's possible to move a piano yourself — in other words, by yourself and a group of friends. You'll need a dolly with casters and several strong friends who work well together.
Rather than put yourself through all that stress — not to mention the possibility of damaging your piano and/or getting injured in the process — you should call the piano moving Portland moving company experts at Smooth Move People.
Since the 1980s, we've been helping customers get from Point A to Point Z (and all the points in between, as we like to say). We're the best at both local moving services and long-distance moving. We can even help you find moving storage (or specifically, climate control storage, if necessary).
We also provide loading and unloading services along with boxes, moving supplies, and trucks that we own ourselves. That last point is particularly important; it means we operate with minimal overhead. It's why we are able to offer rates that are as low as the law allows. (Read more about our moving rates here.)
Of course, we're fully licensed and insured, so when moving day arrives, you can be certain that your piano will, too. Safe and sound — and sounding as great as it did when we loaded it onto the truck. And as great as it did when you bought or inherited it 20 years, 30 years, 50 years ago!
We value your valuables. For piano moving, or Portland-to-anywhere moving, and to get the best rates along with standard-setting customer service, get in touch with Smooth Move People today.