For those seeking commercial movers who load and unload in Portland OR and the greater metropolitan area, including commercial loading-and-unloading movers in Vancouver WA, it's Smooth Move People to the rescue!
Smooth Move People provides the best rates and the most efficient and professional loading and unloading movers to be found anywhere in the Pacific Northwest.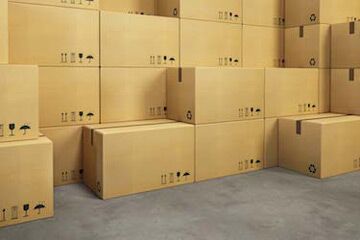 For three decades and counting, businesses and owners of office spaces on the move have chosen the smoothest of smooth movers — Smooth Move People!
We provide a wide range of commercial loading and unloading moving services. They include:
Rental trucks
Storage containers
ABF trailers
Moving labor help
MoveX trailers
Standard operating procedures for our Portland commercial load and unload moving services include:
We work hard so you don't have to. We'll save you time, money, and stress. Whether it's for a move across the country or just across the river — the Columbia or the Willamette, for example! — we have the best crew in the industry.
We do all the heavy lifting before, during, and after your Portland moving day. When you hire moving helpers from Smooth Move People, you hire a helper tasked with providing stress-free, full-service commercial loading and unloading, local or long-distance haul moving.
We want to be your commercial moving company of choice. For a professional move and top-notch loading and unloading services, we're your go-to Portland business mover.
Smooth Move People: Load and Unload Movers in Portland OR
Get in touch with Smooth Move People today. We'll discuss your particular moving situation and your needs and then provide you with a free, no-obligation moving quote.
About that free, no-obligation quote: It's going to represent the best moving rates in the state. Sounds like a bold claim, yeah? It is — and it isn't. We believe we provide the best moving services in the region. But it's also a simple fact that our rates are as low as they can be. The law won't allow us to go any lower!
Finally, when we load and unload, we use our own equipment and trucks. That means we operate with low overhead, so we can pass the savings on to you.
No commercial moving job is too big or too small for the load and unload movers at Smooth Move People. Think of us as your business partner who can harness the power of a talented and expert crew to load and unload your items for you.
You have enough to think about as the owner and operator of a commercial business entity. Let Smooth Move People make it easy for you so you can stay focused on your company.
Ask us about our turnkey services; they include packing, loading, and unloading for our valued commercial clients.