Milwaukie, Oregon, Movers You Can Count On
Milwaukie, Oregon, is a charming city that was founded in 1847 on the banks of the beautiful Willamette River. Conveniently located south of Portland, this former mill town is estimated to have about 21,000 residents.
Nicknamed the "Dogwood City of the West," the city initially began as a rival to its larger neighbor, Oregon City.
When the city council adopted that nickname, the community was home to the world's largest Pacific dogwood tree.
"That famous tree," the city writes, "both the oldest and largest, stood near the corner of 32nd Avenue and Harrison Street."
"Unfortunately," the city reports, "the tree was damaged during the infamous Columbus Day storm of 1962." Within a decade, the tree had to be removed.
The tradition of honoring the city's trees continues to this day as part of its Dogwood Day celebration.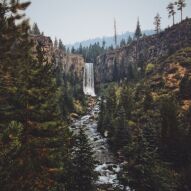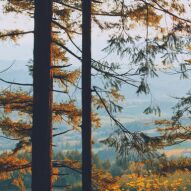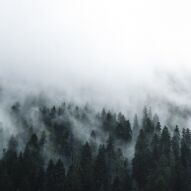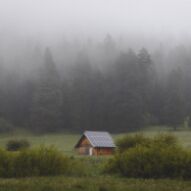 History
Milwaukie was settled and named by successful entrepreneur Lot Whitcomb, who was the city's first postmaster. He named it after Milwaukee, Wisconsin, and in 1903 it was officially incorporated.
Milwaukie is known as the first place to develop the well-known and ever delicious Bing cherry.
The cherry was cultivated by a pioneer orchardist named Seth Lewelling.
The city is made up of seven primary neighborhoods that are managed by neighborhood associations. These include Hector Campbell, Ardenwald-Johnson Creek, Lake Road, Island Station, and more. There are also two business industrial districts.


Movers Milwaukie Oregon
Milwaukie is growing in new and unique ways.
In recent years, the downtown area of the city has undergone some revitalization. There are new apartments and retail space and other multi-use buildings have been constructed in addition to a riverfront park.
It's a friendly community that has great shops, wine bars, bakeries, and taprooms. Some of the more prominent businesses include the popular and widely recognized Breakside Brewery and Bob's Red Mill Whole Grain.
There is also an aquatic park, and many people enjoy exploring the river with kayaks.
If you're looking for moving companies in Milwaukie or local movers in Milwaukie, Smooth Move People can help. We are experienced in helping individuals, families, and businesses get settled into their new homes. The same goes for businesses relocating to new commercial buildings and families moving to apartments in and around the Milwaukie area.
No matter how big or small your moving job is, our professionals will get you moved with ultimate efficiency.
We are a moving company you can rely on. So if you've been searching for movers Milwaukie Oregon, then you've come to the right place!
Moving from East Portland to West Portland? Changing from the East Coast to the West Coast? Moving to a new neighborhood or just down the street to a new home or apartment? Smooth Move People is here to help.
Portland locals since 1989, we're ready to get you moved to your next home in or near Bridgetown.
Call us today for an estimate. Let us know your estimated moving date and whether this is a local moving job or a long-distance move. Either way, as your Milwaukie movers and your full-service Milwaukie moving services company, we'll have the right plan for you.
We pledge to provide you with stress-free, custom service, and a great moving experience. So you can feel confident when you call Smooth Move People.

A MOVING COMPANY YOU CAN RELY ON
Whether you're moving from East Portland to West Portland, moving to a new neighborhood, or just down the street to a new home or apartment, Smooth Move People is here to help.
Portland locals since 1989, we're ready to get you moved to your next home in Bridgetown. Ready to get started? Call us today for an estimate.