Moving Services and Housing Transition Assistance
The crew at Smooth Move People believes in remaining active in the community. One of the many ways we stay involved is by supporting organizations that provide moving services and housing transition assistance for people in need.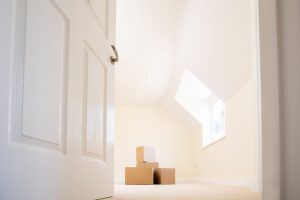 To that end, we work with several organizations and local governments to provide moving services and housing transitions for individuals in need. We coordinate our efforts with these various local nonprofits and government entities to assist veterans, domestic violence survivors, people struggling with substance abuse, members of the immigrant and refugee communities, people in foster care, the houseless, and more.
Our work helps those being served by Multnomah and Clackamas counties, Catholic Charities, Veterans Services Office, and many others, including:
Moving can be a stressful and overwhelming experience, especially if one is unfamiliar with the process and/or lacks the support or resources it takes to relocate.
Fortunately, there is help available from these many wonderful groups, and we're always happy to be able to assist.
We provide equipment, including our trucks, and the people-power necessary to help others transition to a different home.
Service, Professionalism, Efficiency
Smooth Move People is perfectly positioned to provide these services. As a moving company that owns all our equipment, we can provide rapid, customized moving services for those most in need of support.
With Smooth Move People's years of experience and our proven track record of expertise and efficiency, we make a powerful team when we work with the organizations listed above.
Smooth Move People: Transition Services
We understand how important it is to properly handle all aspects of a move from start to finish. Our team is dedicated to providing the same care, attention to detail, and responsive customer service during our community work as we do for everyday moving services.
In short, we want every customer to be happy and satisfied with the results. Partnering with charitable and nonprofit organizations means we can provide specialized services to those who need them most. These partnerships ensure that we are able to dedicate ourselves to a comprehensive range of services and support.
Moving can be a stressful and difficult process — but it doesn't have to be. With Smooth Move People's expertise and commitment to customer service combined with the good work done by our partner organizations, we can ensure that the relocation and moving processes are handled professionally and efficiently from start to finish.
If you need some help making a smooth move yourself, then please don't hesitate to contact Smooth Move People today.