This post is intended to help you learn about hazardous waste disposal in Portland, Oregon. Smooth Move People has the goods on all the ins and outs of relocating from one living space or business office to another. And if you've got some goods that you need to offload or dump, it's best to make sure that nothing is toxic or hazardous before getting rid of it.
Most local governments have very specific rules about how, where, when, and why to get rid of hazardous materials. Perhaps you think those rules don't apply to you — not because you're a ne'er-do-well or a scofflaw, but because you don't think you have any hazardous materials to worry about.
Think again. You might be surprised how many hazardous items are common elements in the modern American household: paint, fertilizer, pool chemicals, art supplies, batteries, and so much more.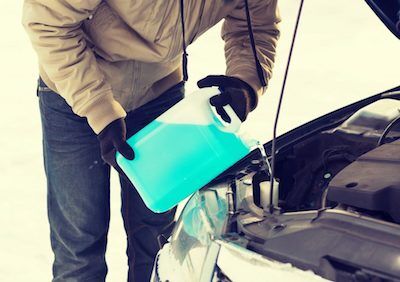 Common Hazards
The "common hazardous products" page on the Metro website lists 50 or so items under a "What is hazardous?" banner. (For those of you moving to Portland, Oregon, or for locals unaware, Metro is a regional government agency whose "boundary encompasses Portland, Oregon, and 23 other cities." It consists of a president and six district counselors elected to four-year terms.)
Anyway, here's a list of some of those "What is hazardous?" items:
Adhesives and glues
Aerosols
Air fresheners and deodorizers
Antifreeze
Arts and crafts supplies
Batteries
Bleach
Carpet and rug cleaners
Cleaners (all-purpose)
Detergents (dishwashing or laundry)
Disinfectants
Drain cleaners
Fertilizers
Fingernail polish and remover
Hair products
Medicines
Motor oil and oil filters
Oven cleaners
Paint and clear wood finish
Shoe polish
Smoke detectors (ionizing type)
Windshield wiper solution
Chances are you have a lot of these items in your home right now. And while many of these hazardous products can be safely disposed of at home, others require a little more vigilance.
Disposing of Hazardous Waste in Portland OR
For hazardous items that can't be disposed of safely at home (read those labels or consult manufacturers' websites for additional info on proper disposal), the city of Portland and Metro have set up collection sites at two recycling facilities.
Please note that there will be a small disposal fee collected at the sites. The City of Portland says the minimum fee is $5 for "small to moderate loads (standard trunkload)."
Next, let's summarize the City of Portland's recommendations and requirements for "Safe Disposal of Household Hazardous Waste."

First, identify products in your home that are potentially hazardous. Read warning labels on the products themselves and look for "warning words," such as caution, toxic, corrosive, poison, warning, and danger.
Don't pour any of these hazardous projects down the drain.
Do not put them in the trash.
Do not mix or combine products.
Next, prep your hazardous products for transport and disposal. Leave them in the original containers whenever possible and make sure they are tightly sealed. Never use plastic bags.
Place the items in sturdy boxes and transport them in the trunk of your car away from people and pets. Drive them over to one of the two facilities listed above. And be prepared to pay the fee.
We recommend reading everything available at each of the sites we've linked in this blog post. That way you will be better informed about hazardous waste disposal in Portland, Oregon.