Troutdale is a small town north of Gresham that serves as a gateway to the stunning Columbia River Gorge, in addition to the Historic Columbia River Highway and the Mount Hood Scenic Byway. The city has roots that date back to the 1850s, where it was named by pioneer John Harlow for the trout pond near his home. There is a historic water tower that was built in 1920 still stands as a prominent feature in the city.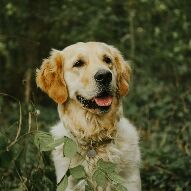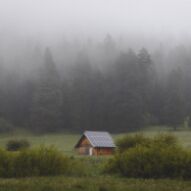 From aluminum to beer
Reynolds Aluminum was the largest employer in Troutdale for quite a long time, which was established in 1941 to help provide aluminum for the war. However, the plant ended up closing in 2000. Today, the largest employers include FedExGround, Amazon, and Reynolds School District. The city is also well known for a 38-acre brewpub and entertainment venue, McMenamin's Edgefield. In 2016, it was estimated that there were about 16,600 people, and ever since, the town has continued to grow.


More and more people are discovering the quaint town of Troutdale
More and more people are discovering the quaint town of Troutdale. With proximity to Portland and convenient and quick access to the breathtaking Columbia Gorge, there are a variety of neighborhoods in the area available for individuals and families alike to settle down in.
If you're looking for moving companies in Troutdale or other local movers in Troutdale, Smooth Move People is ready to help get you moved as quickly and efficiently as possible, so you can start enjoying your new space. We are experienced in helping individuals, families, and businesses get settled into their new homes or apartments in the Troutdale area. No matter how big or small your move is, our experienced team of moving professionals can help.
Our business is to make your move as smooth as possible, so if you're planning to make a move to Troutdale, check out our services and rates to see how we can help.

A MOVING COMPANY YOU CAN RELY ON
Whether you're moving from East Portland to West Portland, moving to a new neighborhood, or just down the street to a new home or apartment, Smooth Move People is here to help.
Portland locals since 1989, we're ready to get you moved to your next home in Bridgetown. Ready to get started? Call us today for an estimate.