Residential Loading and Unloading Services
Smooth Move People offers residential loading and unloading services for Portland, OR, Vancouver, WA, and the surrounding metro areas. We want to be your load and unload movers of choice!
We've been in business since 1989, helping people just like you get from Point A to Point B — and all the points in between.
We do both local and long-distance moves. In addition to our loading and unloading moving services, we also provide:
Rental trucks

Storage containers

ABF trailers

Moving labor help

MoveX trailers

Help with maximizing your space

Assistance with securing loads for travel

Local and cross country moves
Our ODOT (Oregon Department of Transportation) number is 001982. Our USDOT (U.S. Department of Transportation) number is 2097226.
SMOOTH MOVE PEOPLE: Residential Loading and Unloading
Load and unload with Smooth Move People. Save time, money, and stress.
Let Smooth Move People take the load off for you. Call 503-444-8936 now for your free, no-obligation quote. Then just relax while we take care of all the details of your residential move.
We've been family owned and operated since we moved our first piece of furniture. Hard to believe it's been more than three decades now! We started out small and then grew into what we are today by helping our Portland and Vancouver neighbors with all their load and unload moving needs.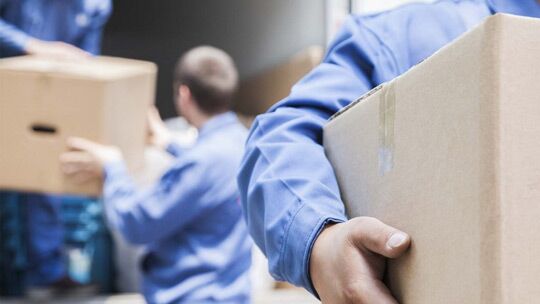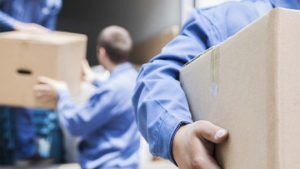 We're reliable, affordable, licensed, and insured. And at Smooth Move People, you'll get the best moving rates in the state. How can we say that? Because we know for a fact that our rates are the lowest that Oregon and Washington law allows.
It also helps that we keep our overhead low by owning our equipment and trucks. That means we can pass the savings on to you.
What do you get for the lowest legal rates in the Pacific Northwest? Just ask!
We're pretty sure we have what you need, up to and including: moving help by the hour (see our rates here as well as here); load and unload movers who work quickly, safely, and efficiently; and, finally, expert moving labor help, with no job too big or small.
YOUR FRIENDLY NEIGHBORHOOD MOVING COMPANY
Whether you're moving across town or across the Northwest, Smooth Move People will help you on your way. We're passionate about helping you plan for your move and then making the move itself. And we do so while providing industry-leading customer service with a smile.
Relocating can be stressful, for sure. Smooth Move People provides the best in residential load and unload movers services. We'll take care of all the paperwork as well as all the work work (i.e., the heavy-lifting-and-moving-around kind of work). Plus, we offer turnkey services that include packing, loading, and unloading for your home.
Contact Smooth Move People today. We'll take care of you — and we'll take care of your stuff.