If you're planning to move to an apartment, you may be starting to look for apartment movers in Portland, Oregon that can help get you moved with ease and efficiency. Here, we'll talk about what some of the hurdles are when it comes to moving to an apartment and how you can prepare to make your move as smooth as possible.
#1: Pack early.
A smooth moving day starts with being prepared and packed. If you're still throwing things into boxes when the moving truck arrives, chances are you are going to be frazzled. Pack things ahead of time and label everything well so you're not left digging through all of your boxes to find some of the essentials that you'll need right away. Downsize as you go, being sure to donate or sell things that are not necessary to bring into your new apartment. The fewer boxes you have to move, the faster things will go!
#2: Plan ahead.
When you are planning your move to a new apartment, be prepared that sometimes the spaces can be small and difficult to maneuver large objects through. For example, be prepared for narrow hallways and stairways that may be smaller than what you're used to. Before you go and buy a huge new couch, loveseat, or armoire, be sure that you will be able to fit it into your new space.
#3: Measure.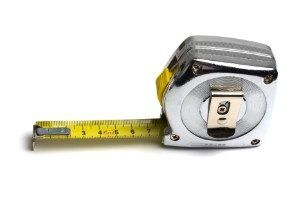 Apartments are usually smaller than a lot of homes, so that means you will have less square footage and tighter spaces to work with. Measure some of the large items you plan on moving to the apartment, so you are sure they will fit up the stairs and inside the door into the space. In addition, make sure that you know what the apartment comes with. Does it include a washer and dryer? How does the recycling and trash system work and will you need to plan on getting bins? Be sure you contact the manager at your apartment complex to get important questions like this answered so there are no surprises or unexpected stresses once you move in.
Our business relies on serving our community and for over 28 years we have done that time and time again. Smooth Move People offers the lowest moving rates in Oregon and Washington. That means you will not need to stress about money but can relax knowing that we have your move under control. Contact us to get your move to your new apartment scheduled.