Any blog piece offering tips on downsizing should begin with a definition. What exactly is downsizing? It's usually a word reserved for corporate cost-saving maneuvers. But how does it apply to moving and moving companies?
Downsizing is one of those words wherein the definition is contained in the word itself! To downsize means, simply, to "reduce in size; especially: to design or produce in smaller size; … to undergo a reduction in size" (Merriam-Webster).
So to downsize in advance of a move means to reduce the number of items that need to be moved.

How does this benefit you, our intrepid mover? Well, for one thing, as mentioned above, it can have a dramatic effect on the cost of the move, depending on how many items you get rid of and their relative sizes.
This means that in at least one way — a very important way! — there is a similarity between the corporate definition and the one we're working with in this piece: cost. Downsizing prior to a move is one way to save some dough on the move itself and on moving labor, whether it's a long-distance move or one that's just across town.
But in another important way, downsizing simplifies things and makes moving more efficient in a number of ways. Let's dig a little deeper into this topic as we prepare for you our official tips on downsizing.
Moving Tips: Downsizing
Whether it's a bigger iPhone, a bigger car or boat, or a bigger house, we are often taught that the bigger it is, the better it will be for our lives. However, this isn't always the case and in some seasons of life, the best option is to downsize and simplify things.
Maybe you're retiring and don't need a large home anymore, or maybe you are simply tired of cleaning the space and can live with less space.
No matter what the reason is, if you're considering downsizing and moving into a smaller home or apartment, you will need to plan and prepare for this transition.
One way to prepare is to eliminate items you don't expect to need in your new home. This is especially important if you are choosing to downsize your home, too. Obviously, a smaller home will not have as much room for your items, so it becomes an absolute necessity to downsize.
However, there are other good reasons for wanting to learn some tips on downsizing even if the home you're moving into is actually larger than your current home.
For example, maybe you want not just a new home but new stuff, too! Maybe you want to completely revamp the decor that you've been living in for years or even decades.
If you think you might want to completely overhaul your interior design based on your new home's size, rooms, and dimensions, then downsizing is the way to go.
Another reason for downsizing is to eliminate items for reasons other than the aesthetic. In other words, maybe you need a smaller (or bigger!) refrigerator.
Perhaps you need a stackable washer/dryer unit in your new home rather than the side-by-side behemoths you've been using for laundry.
Or maybe you have clothing you haven't worn in ages — either because it no longer fits the current style or because it no longer fits you!
Downsizing: The Tips!
Whatever the reasons, you've come here for some tips on downsizing.
We don't mind saying: You've come to the right place! Smooth Move People has been in the Portland moving company business for decades, and we're the region's experts when it comes to moving and downsizing tips.
So let us know if you have any questions as you read through the following tips on downsizing, moving, storage options, real estate square footage calculations, and more.
Here are some good ways to prepare your home and belongings for any kind of move that requires downsizing. Follow along with these tips, and you'll be off to a fantastic start.
#1: Take inventory.
Look closely at your belongings and take inventory. Take stock of things that are very important to you and separate those from things you can live without or could replace with something smaller.
For example, do you really need that huge flat-screen television that takes up most of the wall in your living room? Maybe a television half that size would work just as well. Know a family member or friend who would love to take it off your hands?
Do you need the California king-size bed? Maybe a queen would work fine.
Consider what you need versus what you want. Create piles that need to be taken with you to the next place and for the things you can live without. For the latter, consider selling or donating these items.
#2: Get rid of clutter.
Clutter not only takes up space, but it can cause added stress if there is too much "stuff" in a small space. So if you have duplicate items of anything in your home, get rid of one of them.
For example, do you really need 18 wine glasses? Cut that collection in half or by two-thirds to save space. Donate or sell the items so there is as little clutter as possible when you transition into the smaller space.
This makes things easier on you (less packing and loading) and ensures that when you arrive at your new home, you will have just what you need and no more to begin making your new house a home.
This also applied to clothing, which we mentioned above. Many decluttering experts suggest that one should go through one's closet and get rid of any piece of clothing that hasn't been worn in more than a year.
Try not to let nostalgia or sentimental items get the better of you here; chances are if you haven't worn it — and it's not some keepsake, such as a concert T-shirt — you won't even miss it or remember it once you move to a smaller space.
#3: Have storage options.
If you're one of the many millions of Americans who are planning to move and you're relocating to a home that's smaller than your current abode, you need some special tips on downsizing.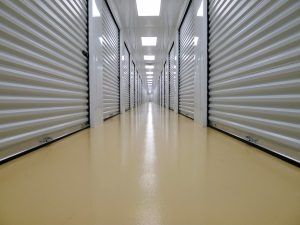 Quick note about moving Americans: In 2021, according to the United States Census Bureau, "27.1 million Americans reported living at a different residence than a year earlier, compared to 29.8 million people in 2020. This represents an 8.4% mover rate, the lowest documented rate in over 70 years."
Thus, despite a historically low moving rate, there are still millions and millions of Americans relocating each year!
Anyway, if your new home is smaller than your old one, it's likely that you won't have the storage space that you're accustomed to. Consider paying for a storage unit that could house some of the seasonal items that you won't need year-round.
This will cut down on clutter in your home and keep items protected until you need to use them again. These are items, such as skiing equipment, that you can't get rid of but you still need from time to time.
So there you have it: tips on downsizing! We hope you found this article informative, entertaining, and helpful.
If you are looking for a local moving company to help you with your move, our residential movers at Smooth Move People are ready to help.
Contact us today for information on getting your move scheduled. We look forward to serving you. We are a full-service moving company with movers in Portland, Vancouver and the surrounding metro area. We are licensed and insured for commercial and residential moving services.