If you are moving, hiring a reputable moving company offers one of the best decisions you will make during the process. This alleviates some of the stress and hassle that comes from relocating, moving services, packing services, and more. But if you have never hired movers before — either local movers or long-distance movers, residential or commercial — you may have some important questions that need to be answered. Here are some of the main questions to ask movers and packers.
#1: Are you licensed?
Scammers or rogue movers are not licensed. If you choose a professional interstate moving company, it should have a license number issued by the U.S. Department of Transportation. If you go with a local company, they should have a state license. Movers should be licensed and insured and should always be willing to offer up that information to you if you ask.
#2: What kind of experience do you have?
Every move is different. So be sure to ask the company what type of experience they have. For example, do they have experience moving furniture — not to mention the moving truck itself — to high-rise apartments, homes with multiple stories, or to large cities?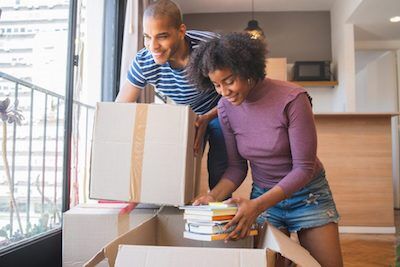 Consider what your move will be like in terms of housing, time and money. Ask specific questions related to that. Experienced movers should be equipped to handle anything, including parking restrictions, steep stairs, small doorways, and more, while still sticking to delivery dates and without tacking on extra fees.
#3: What kind of liability coverage do you have?
You don't want to think about something going wrong with your move, but it's important to make sure your belongings are covered in the event that there is a mishap or accident along the way.
The moving company should have different liability coverage options for you to choose from before you hire them. When talking about this part of the move, it's also good for you to ask about their insurance and ask for proof of it.
Not only should this help you feel more comfortable choosing a mover, but it will let you know that your moving company is willing to provide full value protection for themselves and your property while abiding by applicable laws.
Entrusting your belongings to someone else is a big deal, so make sure you do your research.
Our team at Smooth Move People can help. We understand how stressful moving can be. That's why our experienced team takes the time to answer your questions and make sure you are comfortable with everything before your moving date.
Contact us today for information or for details on getting your move scheduled!