The moving truck is emptied, all of the boxes are inside, and the essentials are in place. After sitting on the couch for a day or two recovering from all of the action, you begin to piece your new home back together again. It can be a long process because you may not be sure just how it all fits together yet.
Plates, glasses, and silverware go in the kitchen and toothbrushes, toilet paper, and towels go in the bathroom. But you may not be sure where the coffee table should face in the living room, how best to position a bed in the bedroom, or if you even want to keep the umbrella stand by the front door.
At some point, though, you'll finally be "moved in." The TV is in the perfect spot for binge-watching Netflix, the artwork has been hung with care, and everything is in its proper place. You're finally home! And then you turn around to find a mountain of boxes, bubble wrap, and packing peanuts.
Now What?
Depending on the size of your home, it could take weeks of filling and re-filling the recycling bins with all of the boxes you've used. There just aren't many day-to-day reasons for bubble wrap (especially if you've already popped all the bubbles) or those styrofoam packing peanuts.
But you don't want to just throw it all away, either. So stop popping those bubbles – a lot of the packing materials can be recycled. There are many centers that recycle these materials or make it available to others getting ready to make a move, too. Portland is a bit of a haven for those looking to recycle, reuse, and reduce.
Find a New Home (for your packing materials)
Speaking of reusing, there are several options for passing your packing materials on. Craigslist is a great way to post free stuff to get rid of, and packing materials are no different. Nextdoor is a social media site that connects neighbors. Consider posting all of the packing materials you want to get rid of – one of your new neighbors may be moving.
A third option is freecycle.org, a place where people come to find free stuff or get rid of free stuff. There are a wide variety of items here, including packing materials. You'll need to sign up to search posts, but there's a little bit of everything to be found.
Kick it to the Curb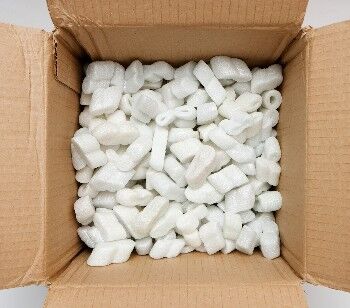 The easiest solution to getting rid of cardboard boxes is to fill your recycling bin. As we mentioned above, it could take a few weeks to get rid of everything. There are a few transfer stations around Portland to take your broken down boxes for recycling. But not everything can be taken care of this way.
Perhaps the hardest thing to recycle is styrofoam. While it can't be recycled in the curbside bins, there are places around Portland, OR, to give those packing peanuts a good home. Visit oregonmetro.gov to find where these drop off locations are located.
Enter your address, what you need to get rid of, and if you are residential or commercial and they'll tell you where to go. This site is handy for other non-biodegradable waste you might have left over from the move, including bubble wrap, or just everyday items.
Hoard a Few Boxes For Yourself
Before getting rid of everything, think about keep a few of the boxes for future use. Of course, there won't be a lot of uses for wardrobe boxes (unless your kid needs a spaceship in a pinch), but smaller boxes can come in handy. You'll still have storage needs – like a box for the Christmas decorations.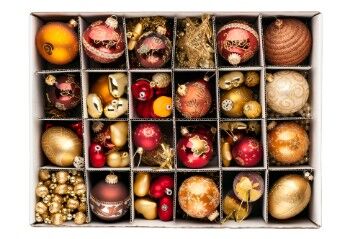 Smaller boxes are great for shipping and it doesn't matter how many times they've been taped shut. If in good shape, those boxes can also be used for packing gifts for Christmas, birthdays, Mother's Day, and so on. A do-it-yourselfer? Cardboard boxes are a great way to transport empty paint cans, stripping chemical containers, and other hazardous materials.
The point is there 101 uses for cardboard boxes – and then probably 101 more. They can be broken down and easily stored, just waiting for their next time to shine. Of course, if you used plastic bins to move your stuff, you won't be getting rid of them anytime soon anyway.
Let Us Help You
Moving can be a stressful time. Little things like getting your mail forwarded or transferring services can add up. If you have pets or children, it can be a stressful time for them, too. Leaving a comfort zone is hard for anybody. And when you're all moved into the new place, you have to deal with the leftover moving materials.
Let Smooth Move People take most of the load off your shoulders. We've been moving people in the Portland area since 1989. We'll pack your stuff up, move it with care, and unload the truck for you. We'll even take apart your large dining room table and reassemble at your new place.
And while we won't take away all of your used packing materials, we'll take care of everything else when it comes to moving. If you're moving across town, or across the state, give us a call. We have the cheapest rates in the state of Oregon – literally! They won't let us go any cheaper, so our prices can't be beaten. We look forward to hearing from you.